1998 1999 2000 2001 Dodge Ram 1500 Dash Bezel radio dashboard instrument cluster gauges trim dash board Replacement – 1998 1999 2000 2001 2002 Dodge Ram 2500 3500 pickup truck – with Clips – panel ac vents surround speedometer. Buy here. New. In Stock.
Replaces Manufacturer Part Number 68042746AC, 5EU11DX9AB, 5GK51DX9AA. Replaces Part Number mp-68042746AC, mp-5EU11DX9AB.
98-01/02 Dodge Ram Replacement Dashboard.
Dodge Ram Dash Top Covers-Caps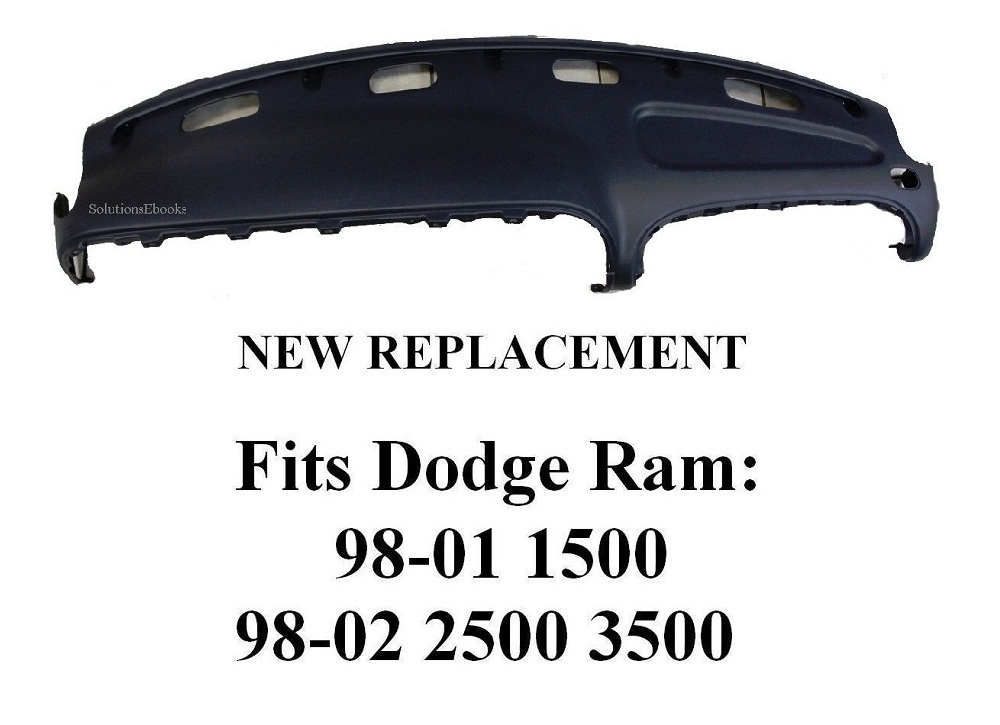 Dashboard Instrument Bezel Replacement with attached clips for Pickup Truck
Brand New.
This Dash Bezel Fits:
1998-2001 Dodge Ram 1500 Pickup Truck
1998-2002 Dodge Ram 2500 Pickup Truck
1998-2002 Dodge Ram 3500 Pickup Truck
$191.99

USPS Parcel Select $23.99 shipping (2-9 business days transit).  Sometimes sent Priority Mail (1-2 business days transit) at no extra charge if you are near South Central USA. :
Click on the Add To Cart Button just below, to Buy.  The Add To Cart button works with the latest versions of web browsers Mozilla Firefox and Internet Explorer.  If the Add To Cart button is not working for you, Contact (Click Here) and send your email address and which item(s) you want, and I will email you (usually within a day or faster) a Paypal invoice that you can pay securely on Paypal with a credit card or Paypal.
For Help Support with the Paypal "Add To Cart" payment button(s) shown above, that are used to pay for the item, See Paypal info at bottom of this page.
Color : Black
Usually ships from southern part of central USA within about 1-2 business days. 
This Bezel is a Replacement. You take out your original bezel and install this bezel. This bezel is not some kind of cap or a cover that is placed over your existing bezel, where silicone adhesive is used as a way to "glue" the cap or cover onto your existing bezel.
This is an Aftermarket Bezel.
If you were to purchase an original new bezel (such as from a Dodge dealer) or a used bezel, that is Original Equipment Manufacturer (OEM), then that bezel can start to crack!
The finish is Textured black.
It is made of Strong ABS plastic.
The bezel comes with Clips that have already been attached to the bezel. Installs fast.
The 3 original vents from your original bezel can be used again, and those vents are able to be installed on this bezel, they will fit fine.
The bezel contains eight clips (the Original Equipment Manufacturer bezel had a small number of more clips). The eight clips will be good enough, and it will stay on just fine.
There is no "vents shroud" on this bezel. Around the vents on the back of the original bezel was something called a "vents shroud". However, the vents will be working just fine.
Does not have the Power Outlet Port.
The paint on this aftermarket bezel is different than the paint that is on the Original Equipment Manufacturer (OEM) bezel, even though both of the bezels are black in color. Study the paint on the pictures very carefully. This bezel may have some smaller areas on it with a less glossier finish than other areas; You can paint this bezel.
Testimonials of our customers who purchased Dodge Ram Bezels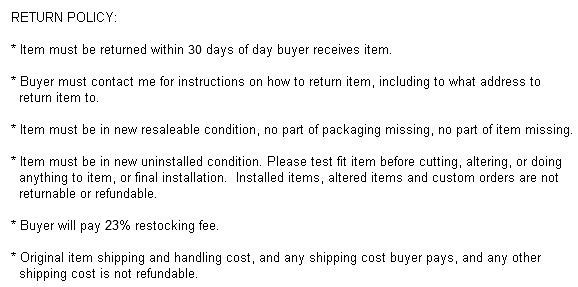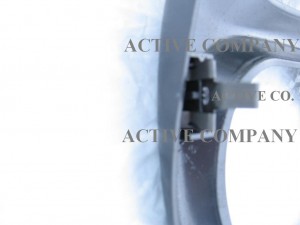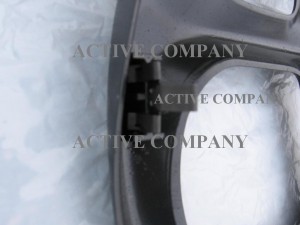 Paypal Info
For help with Paypal "Add To Cart" payment buttons, call Paypal at 1-888-221-1161, at the prompts, keep saying "agent" until you reach a live person.
About Paypal.  Paypal does not share your financial details with sellers, for example your credit card number or other credit card info, so you can shop with peace of mind.  In 2015, paypal processed 4 billion payments, and has 173 million active customer accounts.
Subscribe to Solutions for Dash free newsletter – Get updates, tips, "on sale"/discounts info